Hello Friends,
I have been very quiet this month because I have been ill and fighting a bacterial infection. The following could be offensive to your sensibilities, and I hope I don't shock anyone by speaking about it, but it is good to know if, like me, your immune system is compromised by another health issue. (diabetes)
Somehow I have picked up a nasty bacteria out in the wilds of the public areas downtown.  I guess I shouldn't be surprised as in my observation only about 5 to 10% of folks around here bother to wash their hands after visiting the restroom.  (Although strangely, this isn't the case with Costco shoppers.  They seem to wash every time!)  Through research on the web I've discovered that my bacterial invader lives everywhere, and in specific forms that can attack us, animals and plant life as well.  For humans it is most often caught in the hospital and attacks the lungs causing pneumonia.
I never worried about this because I always wash my hands. By doing so I always thought I was safe.   I have avoided using hand sanitizers and scary antibacterial soaps with "Triclosan", because I felt this helped my immune system to build up natural defenses, that our society as a whole has been hell-bent to destroy for many years.
Not any more! I have no scientific evidence to back this up, but I now think that , at least for me, it has become a "when in Rome" situation.  The super bugs are out there and need to be attacked; at least when in public.
I asked my home care nurse how I could end up with this bacteria, Pseudomonas, when I am so careful about hand washing and using a paper towel to get out of the restroom in public places… and she said:
"You go into the restroom, use the facilities, wipe, and you have infected yourself because you picked up the germs on the way in."
I guess in this day and age we need to wash before and after in public?
I am now on large doses of a strong antibiotic, administered  two times daily for seven days, which is delivered via a port put into my  arm. Why?  Because the regular antibiotics given via the normal oral route do not work!  At the end of the antibiotic series  another test culture will be done to be sure I am well. (If the bacteria goes into my kidneys it is harder to get rid of.)
Not so nice.
As I sit here and read what I have written I think I sound like one of those nut jobs who send out the chain emails you get so often.  But, hello!  I am seriously freaked-out about this.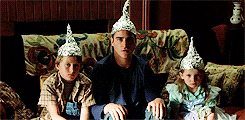 OK – End of public health scare advisory
You can now roll your eyes and tsk-tsk at me if you like, I won't see you, but I feel better for letting you know about this.